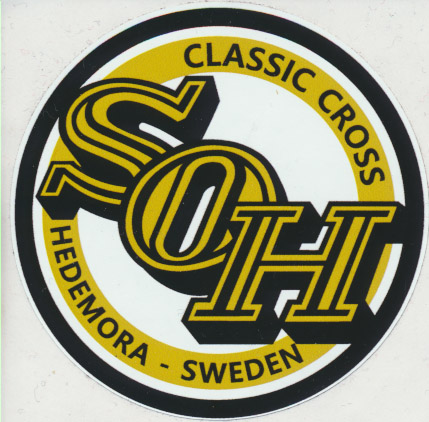 SOH Sune Olsson Hedemora
Text och bild från MC-Veteranen nr 4 – 1990
Nils Olov Wedin
För HUSQVARNA står vår verkstad som tidigare till tjänst med fabriksmässiga ombyggnader av ramar och gafflar. Mångåriga goda resultat i ISDT, kåsor och andra stortävlingar.
Six Days 1958 i Garmisch-Partenkirchen Tyskland erövrade Sune Olsson guldmedaljen på en Silverpil med modifierad bakram, men med original gummibandsgaffel (håsebandsfjädring) fram. 1959 var man tillbaks i Gottwaldow i Tjeckoslovakien och då ingick Sune i det svenska trophylaget.
Precis som året innan var Sune i sadeln på en Silverpil, men denna gång var även framgaffeln modifierad. Om det var den som gjorde det vet jag inte, men en ny guldmedalj blev det.
I denna veva började Sune att tillverka och sälja ombyggnadssatser för fjädringen till Silver-
och Guldpilen. Alla ni som har provkört dessa cyklar i skogen förstår säkert varför.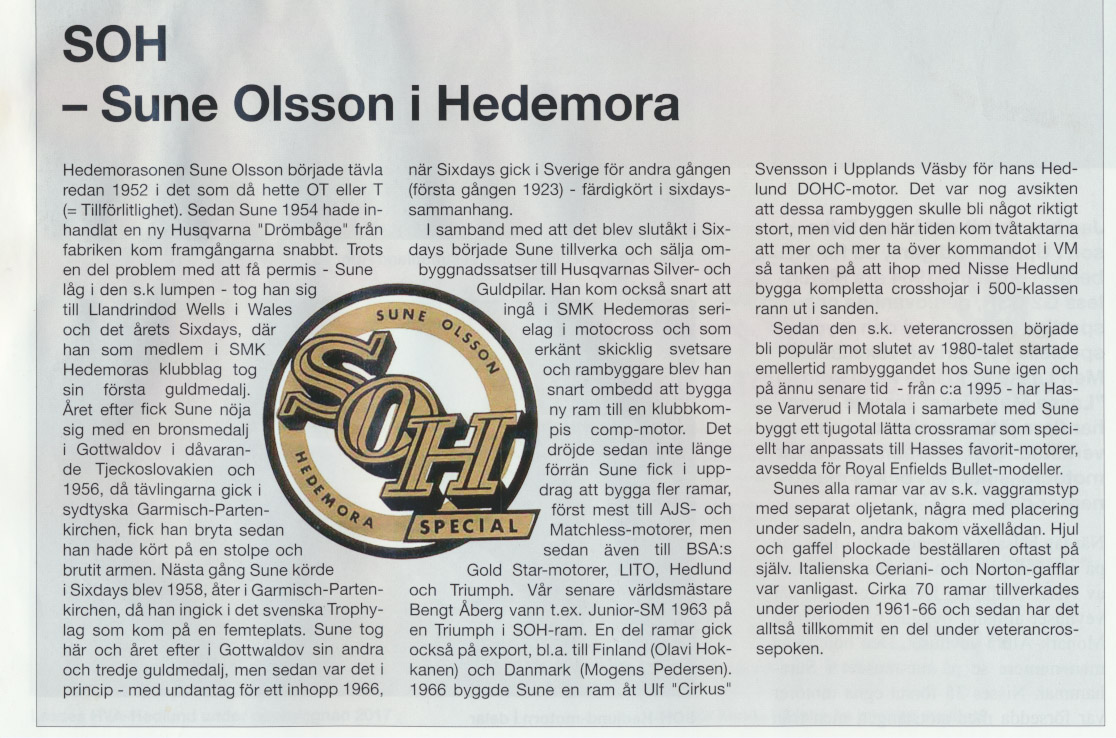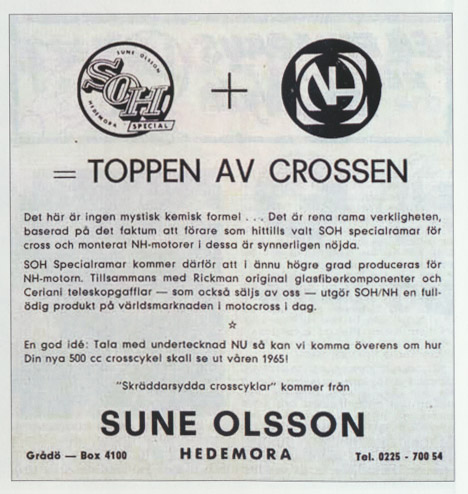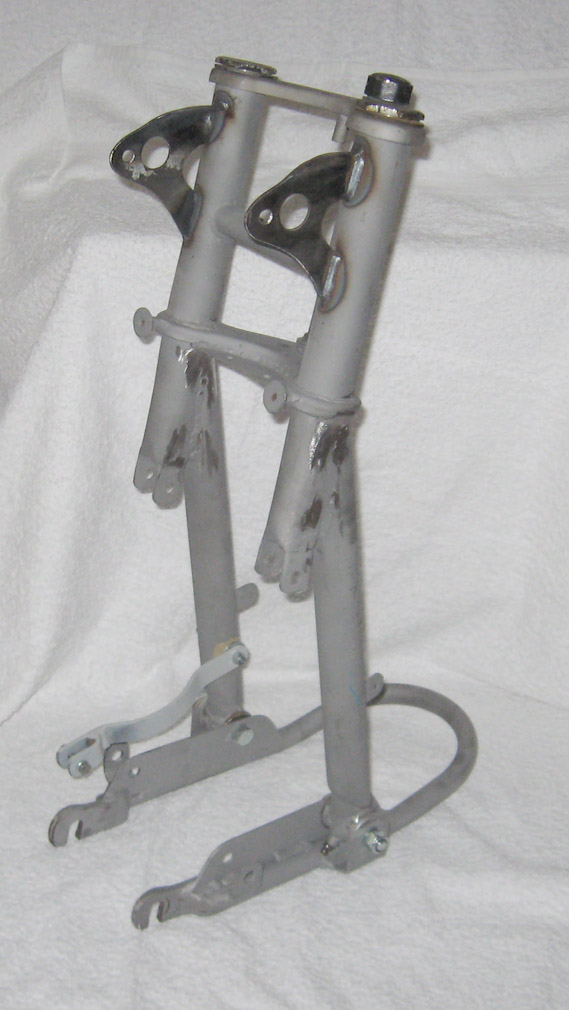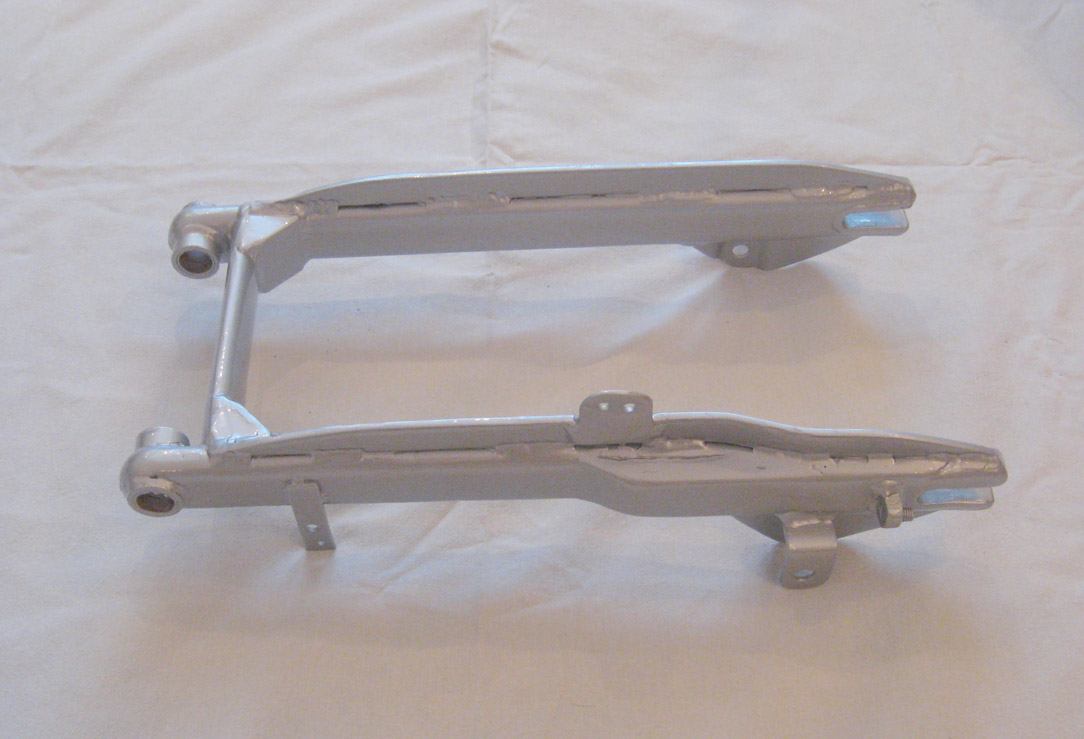 Ombyggnad Silverpilen och Guldpilen.
Internationella Sixdays i Shropshire, Wales  of the ISDT 1954.
Sune Olsson nr 49 på Husqvarna 175 cc "Drömbåge Sixday" tar en bronsmedalj.
Foto: Erwin Jelinek.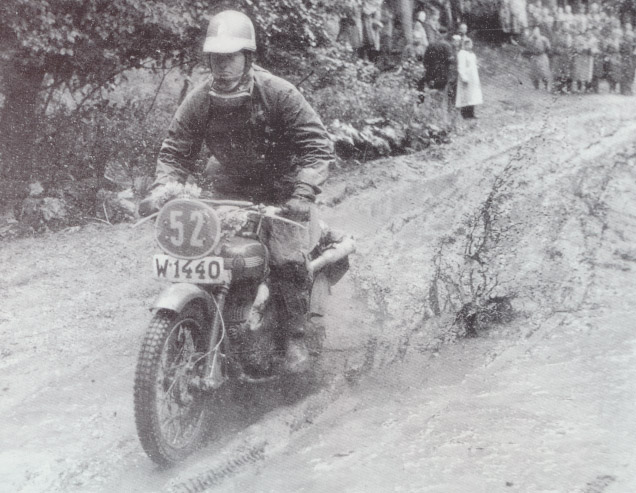 Sune i Sixdays Tjeckoslovakien 1953 på Husqvarna "Drömbågen".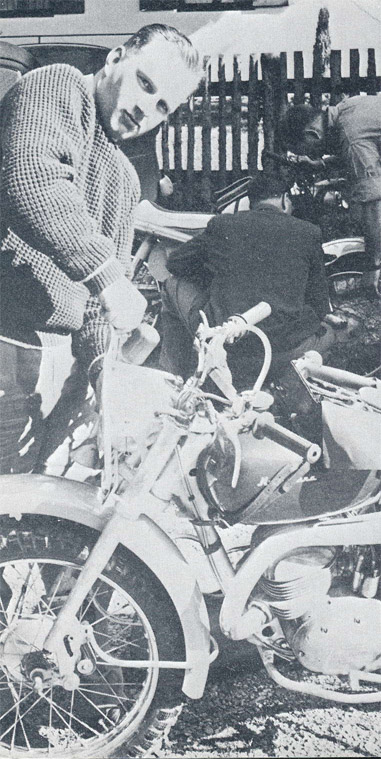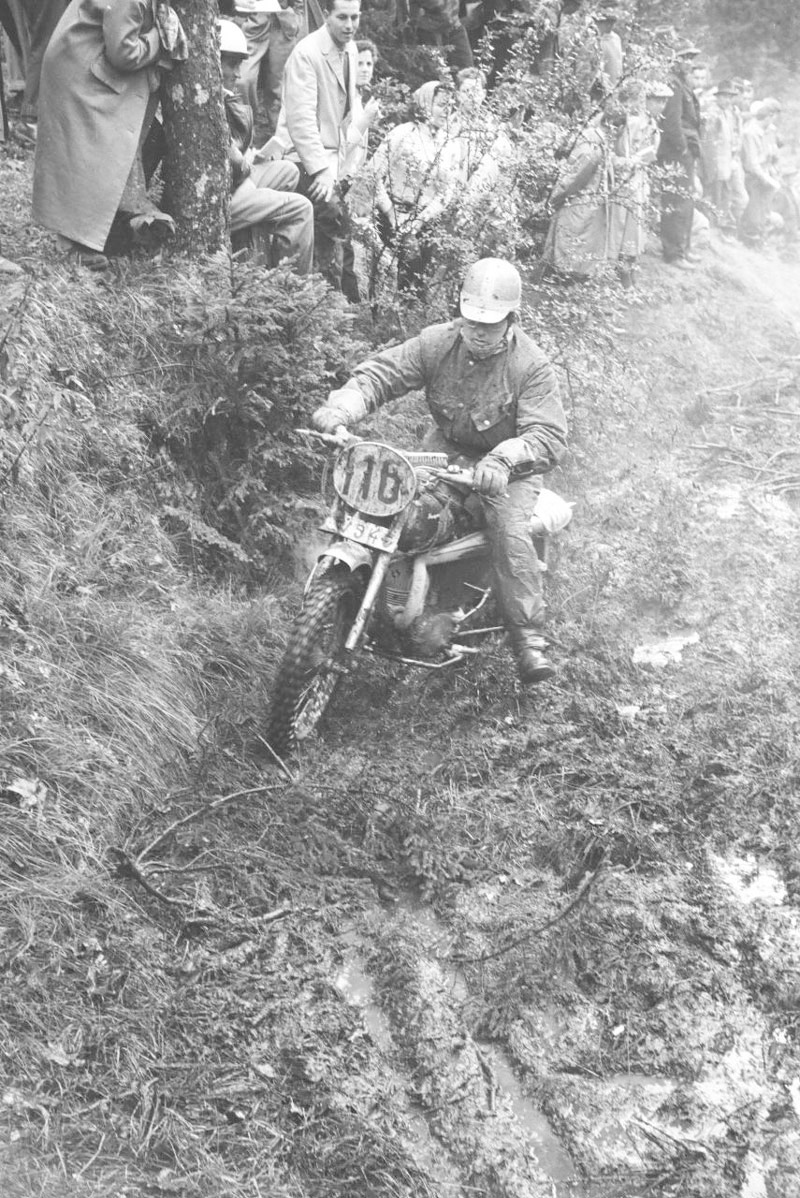 Sixdays i Garmisch-Partenkirchen 1958.
Sune Olsson nr 116 arbetar med sin maskin Husqvarna 200 med Müllercylinder.
Vägen uppför Hochkopf var svår för de tunga maskinerna, men Husqvarna
klarade sig fint. Sune tog en Guldmedalj.
Foto: Erwin Jelinek.
Åk stabilt!
Åk tryggt!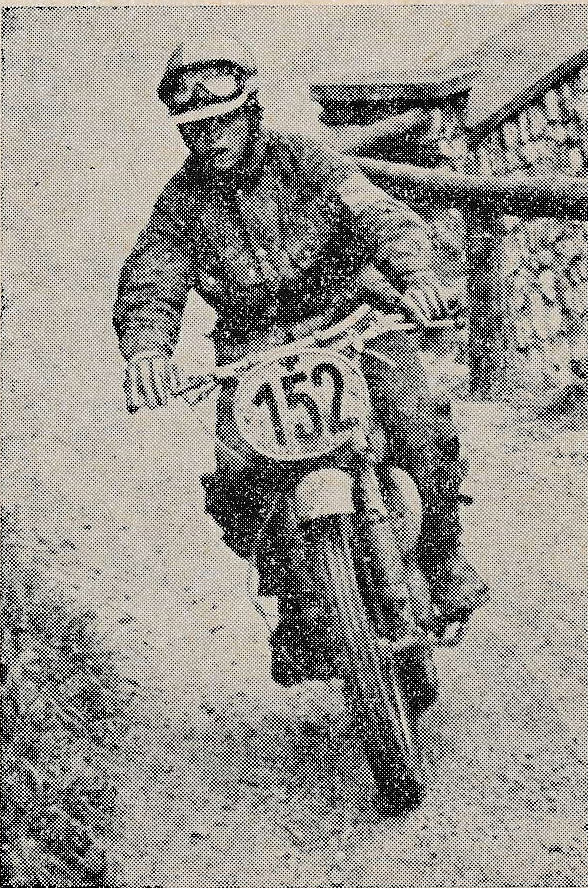 Anlita experten
när det gäller
ombyggnad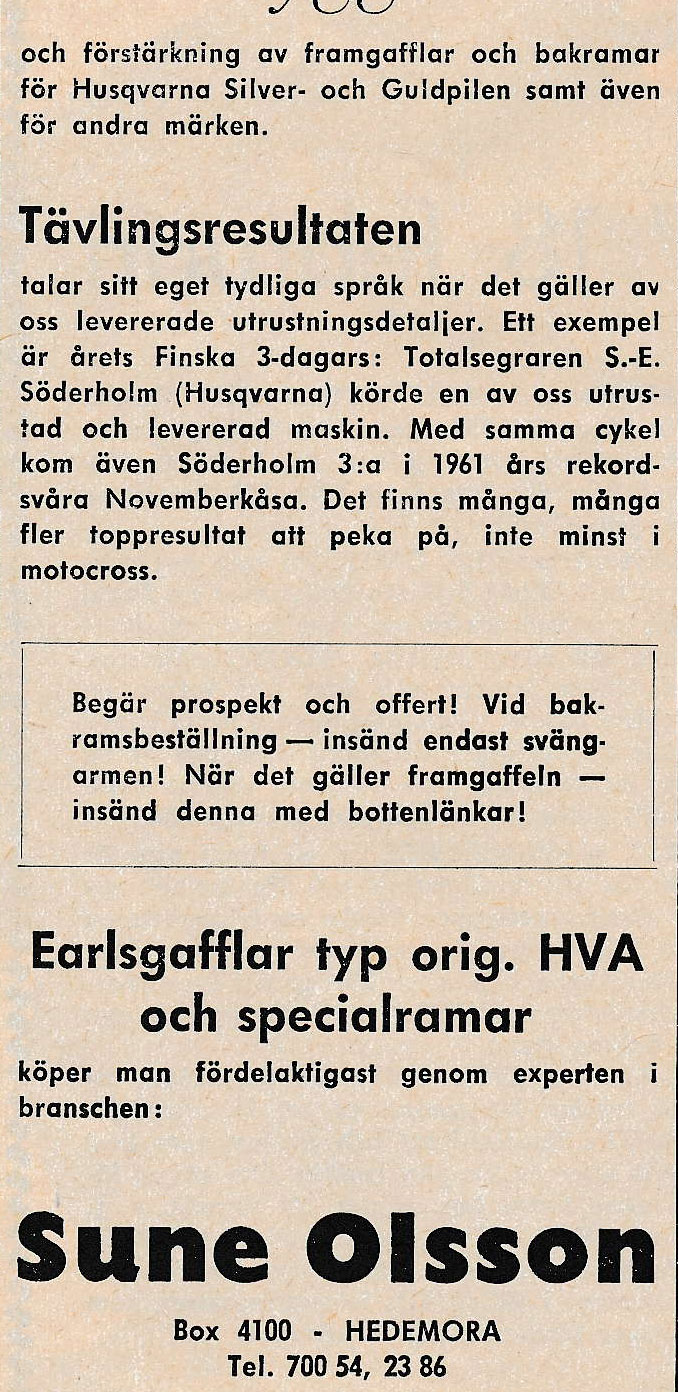 1962.
Lätta 500-ramar
Sune Olsson i Hedemora är känd som en av våra
skickligaste ram- och gaffelbyggare. Hans senaste
giv är en serie ramar för AJS och Matchless, som
ger dessa maskiner egenskaper i klass med de
svenska specialmaskinernas. På bilden här intill
ser vi en av Sunes specialbyggen, för vilka han
lämnar prisuppgift på begäran. Adressen är Sune
Olsson, Box 4100, Hedemora.